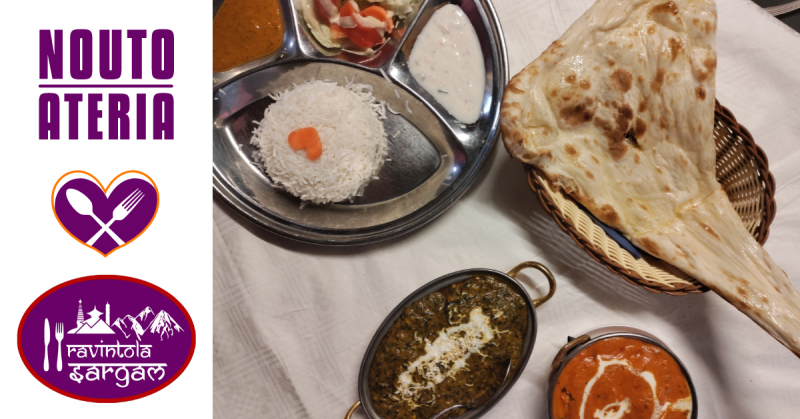 The heart on top of rice is to confirm that your food is prepared with love and dedication. Located in Espoontori, Ravintola Sargam is well connected and easy to reach.
—
This restaurant is almost a stone's throw away from my apartment. I visited them for the first time in 2018 and have found them equally welcoming on every other visit. They offer traditional Nepalese dishes and an exquisite selection of popular South Asian dishes.
The staff at the restaurant is super friendly. They have always added a little bit of personal touch to all of their orders. My kid once requested them to make a "carrot heart" and it's always there when we order our meal.
Their "Masala Chai" beats most of the masala chais you would have ever had. My 5 most favorite dishes from their menu are: Palak paneer, Chicken tikka masala, Vegetable samosa, Bhindi masala and Paneer chili.
Bonus: My kid loves the Shahi paneer they make and calls it the "brown paneer".