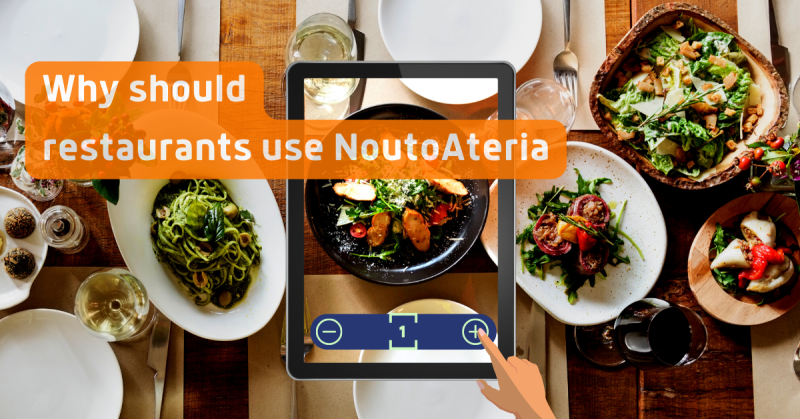 "Our values are clear. We are here to help restaurants make more money; tailor our services to meet their needs and use our cooperation to grow together."
———
When it comes to ordering meals online, all of us have "been there, done that".
These online food ordering services make the whole process simple and less prone to errors. Plus, they also help restaurants speed up their efficiency, increase revenue and target a much bigger audience. Thanks to the increased use of internet, restaurants have multiple options when it comes to choosing such platforms.
"Huge number of orders is just one side of the story"
In recent years, social distancing and the new normal has completely changed how people interact with restaurants. As a result, online food ordering and delivery services have shown a tremendous growth. The promise of steady "order flow" and "revenue" has made these services a must have for every restaurant. But this gives only one side of the story. No doubt, these services bring in lot of orders. Majority of them also take considerable chunk of the revenue as their commission or service charge. Eventually, and no pun intended, it is the restaurant that starts working for these services when it should be the other way round.
"We are here to help"
Our values were clear from the moment we decided to enter this business. We are here to help the restaurants recover from restrictions; help them make more money and tailor our services to meet their needs. For example, our commission rates are restaurant friendly and beat all the competition in the market. On an average order of € 20, a restaurant that uses NoutoAteria will save € 7,40 per online order.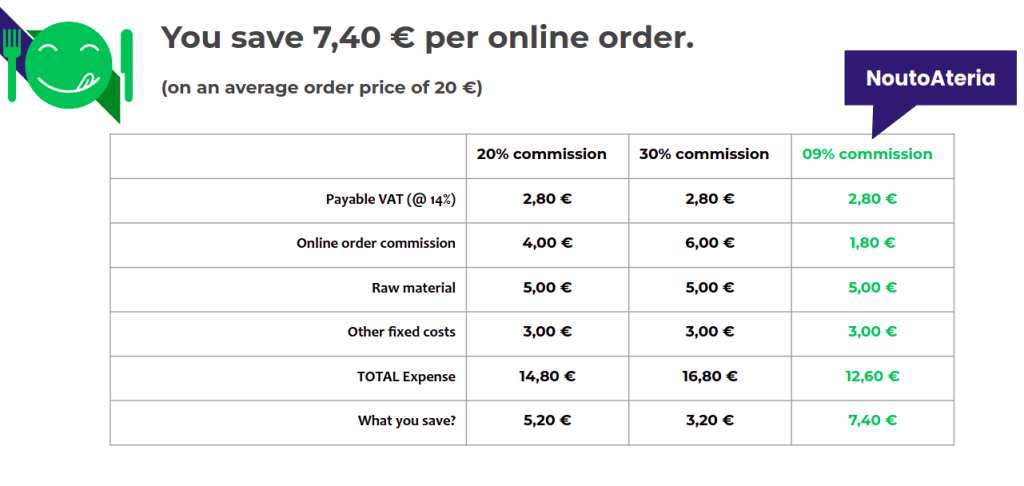 In addition to this, NoutoAteria has built in tools that saves up-to 20% of restaurant's time. This helps them to focus on their core operations and we take care of all the remaining tech jargon.
"NoutoAteria is risk free and easy to start"
Getting started with NoutoAteria is simple. Restaurants need to fill up a small registration form; prepare their online catalog and they are ready in less than 30 minutes. The best part is that there are no hidden charges. Restaurants only pay when they generate revenue via our platform. We also provide additional services in form of subscription plans and tailored services.
If you are a restaurant looking for sustainable options, you are at the right place. Made with love in Finland, we are here to work and grow together.
Join now!