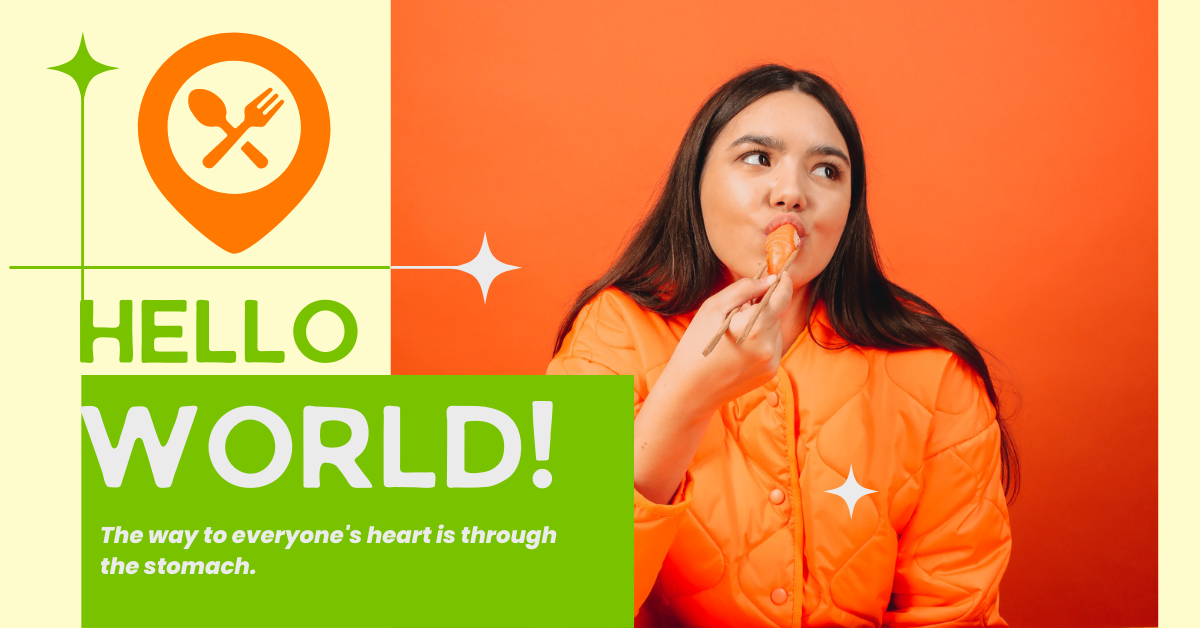 Hei maailma!
On korkea aika, että esittelemme NoutoAterian teille kaikille upeille ihmisille. On juhannusaatto tällä hetkellä Suomessa. Tiimimme on tehnyt mahtavaa työtä saadaakseen kaiken valmiiksi NoutoAterian julkaisemiseen "kokeilusta" "tuotantoon". Tässä uudessa blogissa puhumme siitä miten NoutoAteria, upea tiimimme, meidän arvot samaistuvat tähän palveluun ja vastaamme kysytyimpiin kysymyksiin kuten "Miksi jonkun pitäisi käyttää NoutoAteriaa?" Mutta ennen sitä, esittelen NoutoAterian.
Mikä NoutoAteria on?
Asiakkaan roolissa, useimmat meistä ovat vaativia. Me kunnioitamme brändejä ja yrityksiä, jotka arvostavat aikaamme. Haluamme, että he toimivat verkossa, jotta meillä olisi helpompi pääsy heidän palveluihin. Tämä itsenään tekee online-ruokatilauksesta (ja/tai tilauksesta) välttämättömän palvelun jokaiselle ravintolalle.
NoutoAteria on uusin lapsi korttelilla. Se on netti/verkko/online ruokatilaus palvelu, joka yhdistää ravintoloita ja heidän asiakkaitaan yksinkertaisimmillaan tavalla ja helppokäyttöisellä. Yksi palvelumme ydinarvoista on tukea paikallisia ravintoloita, auttaa heitä kehittää/luoda heidän palvelunsa, keskittyä heidän toimintaansa ja toipua pandemian vaikutuksista.
Miksi NoutoAteria?
Nämä muutamat vuodet ovat olleet rankkoja ravintoloille ja näinä aikoina verkkoruokapalvelu tuottajat ovat tehneet mahtavaa työtä yhdistääkseen meidät (asiakkaat) ravintoloiden kanssa. Kuitenkin suurin osa markkinajohtajista on laskuttanut valtavia määriä palvelustaan ravintoloille. Epäilemättä he ovat auttaneet nostamaan tilauksien määriä, mutta samalla he ovat pistäneet ravintolat maksamaan liikaa palveluksestaan.
Minun lempiravintola oli kiireinen pandemian aikana, mutta heidän myös piti vähentää heidän infrastruktuuriaan, koska "asiat eivät enään sovi yhteen" Tulot ja menot eivät enään sopineet yhteen, niinkuin ne sopivat aiemmin. Raaka-tuotteiden maksut ovat nousseet ja heidän täytyy maksaa paljon enemmän tilauksistaan. Vähintä mitä olisin voinut tehdä oli tilata heiltä paikan päältä. Yhdessä, tiimini kanssa, otimme yhden askeleen eteenpäin(?).
Kehitimme (?) NoutoAterian – verkkoruokapalvelun, joka on edullinen ravintoloille, lisää merkitystä heidän toimintoisiinsa ja tukee paikallisia yrityksiä ja auttaa meitä kaikkia kasvamaan yhdessä.
Hello world [English]
It is about time that we introduce NoutoAteria to all you amazing people out there. It's midsummer eve in Finland. Our team has done an amazing job in getting everything in place for launching NoutoAteria from "trial" to "production". In this new blog, we will talk about NoutoAteria, our amazing team, our values related to this service, and try to answer some of the most common questions like "why should someone use NoutoAteria". But before we get there, let me introduce NoutoAteria.
What is NoutoAteria?
In the role of a customer, most of us are demanding. We respect the brands or businesses that value our time. We want them to operate online for us to have easy access to their services. This alone makes an online food ordering (and/or delivery) service a must have for any restaurant.
NoutoAteria is the newest kid on the block. It is an online food ordering service which unites restaurants and their customers in the most simple and easy-to-use ways. One of the core values of our service is to support local restaurants, help them develop their services, focus on their operations and let them recover from the after effects of the pandemic.
Why NoutoAteria?
Last few years have been tough on restaurants and during these times, the online food ordering service providers have done an amazing job to connect us (the customers) with the restaurants. However, the majority of the market leaders have charged huge commissions for providing their service to restaurants. No doubt, they have helped grow the number of orders but at the same time, they have also made restaurants pay a lot more for using their services.
My favourite restaurant was busy during the pandemic but they also had to ramp down on their infrastructure because "things don't add up anymore". The revenue and the expenses don't match like they did earlier. Raw materials costs have gone up and they have to pay a lot more on commissions. The least I could do was to keep ordering from them, in person. Together with my team, we took one additional step.
We built NoutoAteria – an online food ordering service that is affordable for the restaurants, adds value to their operations, supports local businesses and helps all of us to grow together.
Key links:
Looking forward to your love and support!