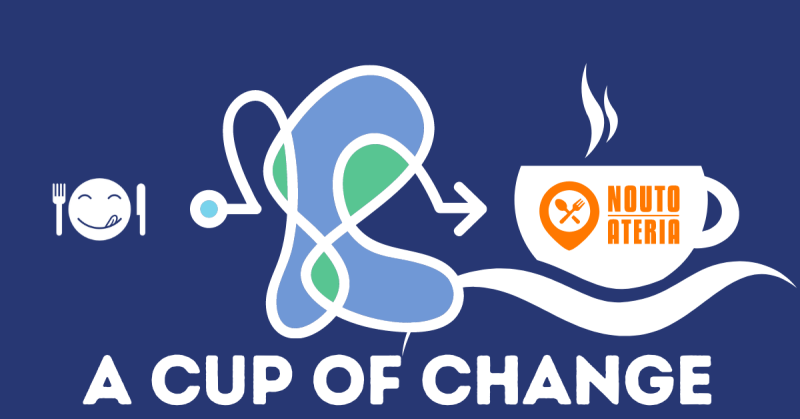 Nykymaailmassa pilvipalvelun julkaiseminen tarkoittaa sovellusta kaikille mobiilipalveluille. Me päätimme kulkea erilaista reittiä ja aloitimme verkkosovellus strategialla ensimmäiseksi. Yksinkertaisimmista syistä seurata tätä pyyntöä oli ajan vähentämistä kaupinnan kanssa.
Julkaisimme uuden kokeiluversion NoutoAteriasta vuonna 2021 ja rajoitimme sen parille ravintolalle Uudellamaalla. Päätavoite ja rajoitimme sen parille ravintolalle Uudellamaalla. Päätavoitteemme oli ymmärtää käyttäjä käyttäytymistä ja käyttää tätä dataa parantaakseen käyttäjäkokemusta sivullamme.
Mitä opimme?
Meidän kaltaiselle uudelle brändille, ihmiset vierailevat sivustoamme ensimmäisenä. He usein odottavat ensimmäisellä sivulla "toimintakehotusta", joka kiinnittää heidän huomionsa ja ohjaa heidät kassalle. Ellei he tiedä brändiä tai on saanut suosituksia kavereilta, perheen jäseniltä, ihmiset ovat vähemmän halukkaita vierailemaan "verkkosivuston tai aliverkkotunnuksen" vain, jotta voivat mennä kassaan
Mitä teemme asialle?
Aiomme yhdistämään meidän aloitussivumme ja tilaussivumme yhteen yksittäiseen kokemukseen. Tämä tarkoittaa, että asiakkaille tulee olemaan vähemmän kuin kolme klikkiä tilatakseen ruokaa lempi ravintolastaan.
Miksi uudelleen brändäys?
NoutoAteria on sijaintitietoinen palvelu, joka käyttää sijaintia listatakseen ravintoloita, jotka ovat lähellä. Me halusimme kuvastaa tämän idean logoomme. Kiitos kumppaneillemme BrandX:ltä ketkä suunnittelivat logon rajoitetussa ajanmäärässä.
Mitä seuraavaksi?
Tämän viikon sisällä, aiomme julkistaa uusia päivityksiä. Meillä tulee olemaan kokonaan uusi käyttäjäkokemus, uusi logo ja erinomainen kokoelma ravintoloita pääkaupunkiseudulla.
Me olemme juuri aloittaneet ja olemme kiireisiä meidän tietoverkon kasvattamisen takia. Tiimimme odottaa innolla sinun rakkautta ja tukea varten! Tehdään NoutoAteriasta mainio menestys!
In English
In today's world, launching a cloud service means having an app for all mobile platforms. We decided to take a bit different route and started with a web application first strategy. One of the simplest reasons to follow this approach was to reduce the time to market.
We launched the trial version of NoutoAteria in 2021 and limited it to few restaurants in Uusima. (Uusimaa-the capital region in Finland) Our key focus was to understand user behaviour and use this data to improve the user experience on our website.
What we learned?
For a new brand like ours, people visit our website first. They often expect "a call to action" on the first page that catches their attention and walks them through the checkout process. Unless they know the brand or have been recommended by friends, people are less willing to visit another "website or subdomain" just for the purpose of finishing the checkout.
What are we doing about it?
We are merging our landing page and ordering app into one single experience. This means that there is going to be 3 less clicks for the consumer to order food from their favourite restaurant.
Why the re-branding?
NoutoAteria is a location aware service that uses your current location to show you the list of restaurants that are nearby. We wanted to reflect this idea in our logo. Thanks to our partners at BrandX who designed this logo in a limited timeframe.
What is next?
During this week, we will start to roll out new updates. We are going to have a brand new user experience, brand new logo and a good collection of restaurants around the Helsinki capital region.
We have just started and we are busy growing our network. Our team is looking forward to your love and support. Let's make NoutoAteria a great success!