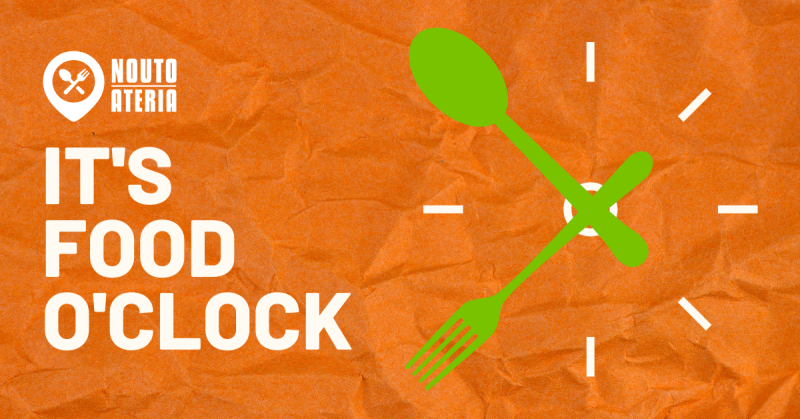 "We want to help restaurants make more money and let's agree, we cannot do it without your support"
—–
That is a great question. If you change your perspective, its a no-brainer. It's because you are hungry. Because you don't want to wait in line. And because you want to burn a few calories before you get new ones. Isn't that practical?
That is also one reason why we did not start with a food delivery service in the first place. Look, the pandemic has changed a lot of things. Including the amount of "butter" we have around our belly and as a responsible company, we want you to be healthy and give you simple ways to burn that extra "pandemic fat". It's a secret that you must keep to yourself.
Besides being practical, we would also like you to be supportive. Be supportive of the restaurants around us that have suffered losses and have continued to operate. Just to feed us, our families and barely make a living out of it. Our team salutes all such restaurants and small businesses. However we like to word it, it's time for us to pay it forward or pay it back.
NoutoAteria is here to bring a change.
There are many online food ordering services in the market. There is no doubt they have helped restaurants stay afloat during the tough times. But the restaurants have also had to pay huge commissions to use their services. We want to change this and help restaurants make more money. Our system has been designed so that it helps restaurants save time and money.
Time that they can use to focus on their core competencies – making good food, handling customers. And money so that they can use to improve on their services, infrastructure or just pay a better salary to themselves and their workers.
Cost breakup and commission paid
on a 20 € order
20%
commission
40%
commission
9%
NoutoAteria
Payable VAT (@14%)
2,80 €
2,80 €
2,80 €
Online order commission
4,00 €
8,00 €
1,80 €
Raw materials
5,00 €
5,00 €
5,00 €
Other costs
3,00 €
3,00 €
3,00 €
TOTAL Expenses
14,80 €
18,80 €
12,60 €
How much restaurants make?
5,20 €
1,20 €
7,40 €
Numbers mentioned here are approximate representations of restaurant costs. 20-40% is the usual commission that is charged by online food order and delivery services which varies based on multiple factors.
In a nutshell, when you order your meal using NoutoAteria, more money reaches the restauarant. Our commissions are affordable. They beat every competition in the market. And they are going to stay like this. Always.
Let's agree, we cannot do all of this without your support. So, let's join hands. We take a pledge to keep adding more and more partner restaurants to NoutoAteria and you take a pledge to order your meals using NoutoAteria.
Deal?